Skip to main content
It looks like you're using Internet Explorer 11 or older. This website works best with modern browsers such as the latest versions of Chrome, Firefox, Safari, and Edge. If you continue with this browser, you may see unexpected results.
Epic Poems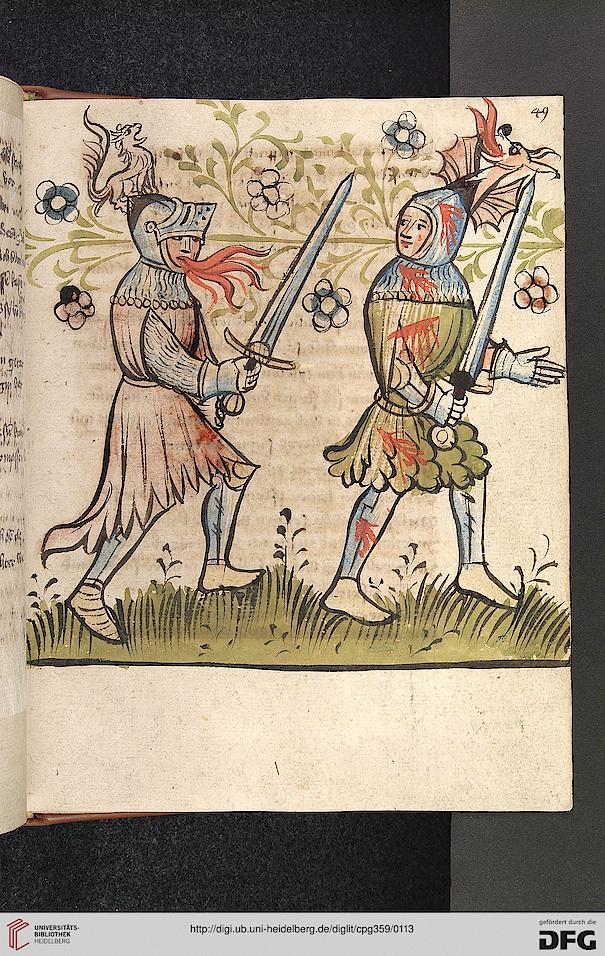 Dietrich und Siegfried
Rosengarten zu Worms
Universitätsbibliothek Heidelberg, Cod. Pal. germ. 359, f. 49r

Arthurian Romance
Parzival, Heidelberg University Library, UBH Cod. Pal. germ. 339, fol. 131r.